Features of WordPress
---
---
Features of WordPress
WordPress is very simple and easy to use it's database same look like cpanel so you can easily use no need to hire expert. It free and open-source so mostly blogger and website owner prefer this platform.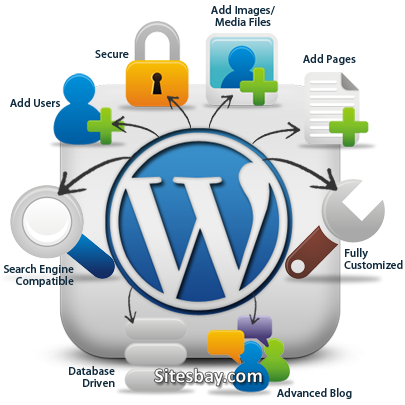 Easy to Use
Plugins to add functionality
Provide a range of Themes
Free and Open-source platform
Adding a blog is very easy
More secure
Inserting Multimedia
Mobile-Friendly
Built-in Comments
Search Engine Optimized
Create without logical skill
Easy to use
WordPress dashboard always look the same, no need to hire expert for manage you website.
Free and Open-source platform
It is freely available for every one just install wordpress and use.
Lots of Themes available
Thousands of themes are available for wordpress you can choose according to your requirement.
Plugins to add functionality
If you want to add new functionality on your blog or website just install related plugin.
Easy to Write Blog
User friendly editor are available for write blog and easily post your blog on single click.
Built-in Comments
Wordpress allow you to comment on any post. Lots of plugins are available for comment.
Search Engine Optimized
Many plugins are available for auto optimize blog for SEO.
Mobile-Friendly
Mobile-Friendly means you website easily run on every platform like laptop, mobile, desktop. When any one open your website on mobile it will display in small size and fit on scree.
---
---
Magenet is best Adsense Alternative here we earn $2 for single link, Here we get links ads. Magenet
---