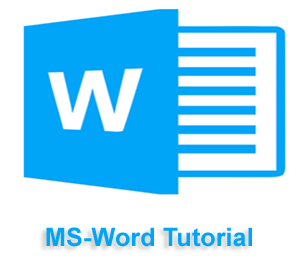 ---
---
MS-Word Tutorial
MS-Word allow you to create personal and business documents such as letter, invoice, books etc.
It is useful to create letters and letterheads for personal and business purpose, to create different resume, to create business documents having various graphics including pictures, charts, and diagrams.
By default, in MS-Word 2016 documents are saved with the .docx extension whereas the file extension of the prior MS-Word versions are .doc.
Prerequisites
This is tutorial is design for student as well as working people. Before learning MS-Word Tutorial, No need knowledge about any other technology just basic knowledge of Computer Fundamental is enough.
---
---
Magenet is best Adsense Alternative here we earn $2 for single link, Here we get links ads. Magenet