How to Create Line Indent in Word
---
---
How to Create Line Indent in Word
You can easily create indent in MS Word. For create line indent first select your text or paragraph then select layout tab next visit paragraphi group and fill indent size.
Steps to Apply Indent in Word
Select the paragraph or place the cursor anywhere within the paragraph
Select the Layout tab.
Visit on paragraph group.
Now give size.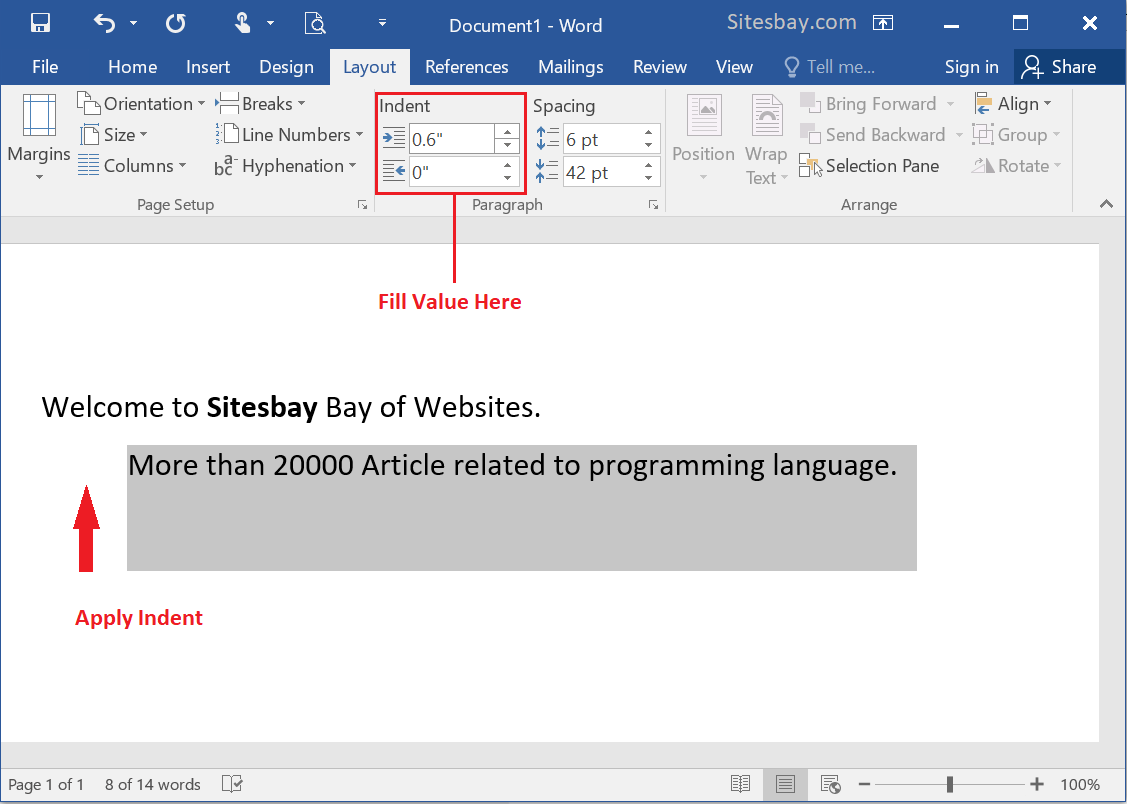 ---
---
Magenet is best Adsense Alternative here we earn $2 for single link, Here we get links ads. Magenet
---