What is PPC
---
---
What is PPC
PPC stands for Pay Per Click. It is an internet marketing model where the advertisers use the publishers' website to market their products or services through ads. The publisher gets paid by the particular advertisers when a user clicks on their ads.
You can see in below images Adword ads are appear on top in search engine whenever you search any keyword in google. If any user click on these ads payment will cut from advertiser account.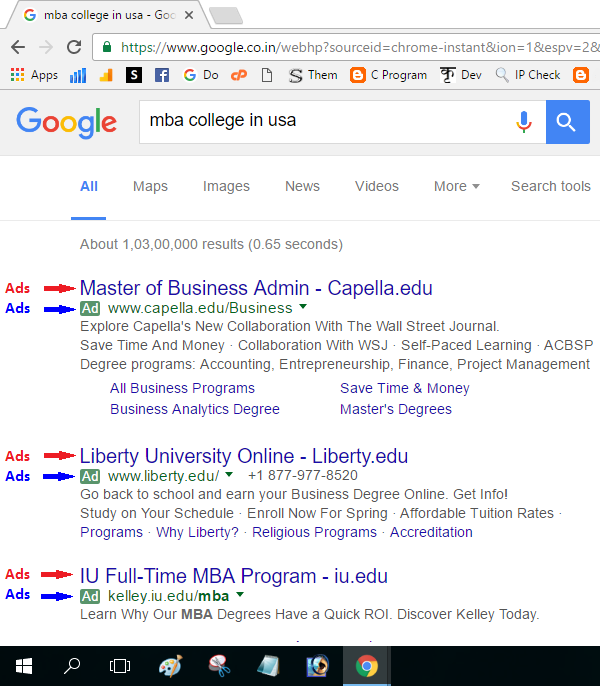 General Formula for Calculating PPC
Syntax

Pay per click ($) = Advertising cost ($) / Number of ad clicks

Why Should Learn PPC ?
Some most important reason for learn Pay Per Click are given below;
PPC is one of the best methods of Direct Online Marketing.
PPC results are quicker as compared to SEO operations.
Highly Paid Jobs starting 25k to 90k per month.
Best For Business Start ups Planing to Acquire Online leads.
There are many PPC programs however the leader is Google Advertising program.
---
---
Magenet is best Adsense Alternative here we earn $2 for single link, Here we get links ads. Magenet