Push Operation in C++
---
---
Insert Item in Stack in C++
In case of stack Insertion of any item in stack is called push. In stack any item is inserted from top of the stack, When you insert any item in stack top will be increased by 1.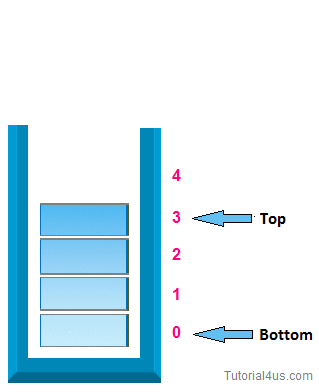 Algorithm for push
Initialization, set top=-1
Repeat step 3 to 5 until top<Max size-1
Read, item
Set top=top+1
Set stack[top]=item
Print "stack overflow"
Push Item in Stack in C++
	
  void push()
  {
   int item;
  if(top==size-1)
  {
  cout<<"\n Stack is full";
  }
  else
  {
  top=top+1;
  cout<<"\n\n Enter element in stack: ";
  cin>>s.item;
  s.stack[top]=s.item;
  }
  }

---
---
Magenet is best Adsense Alternative here we earn $2 for single link, Here we get links ads. Magenet