History of CSS
---
---
History of CSS
CSS was first proposed by Hakon Wium Lie on October 10, 1994. At the time, Lie was working with Tim Berners-Lee (father of Html) at CERN. The European Organization for Nuclear Research is known as CERN. Hakon wium lie is know as father of css.
CSS was proposed in 1994 as a web styling language, to solve some of the problems of Html 4. There were other styling languages proposed at this time, such as Style Sheets for Html and JSSS but CSS won.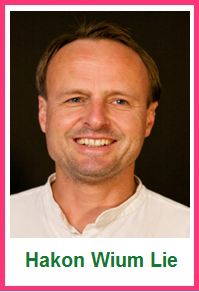 Include properties in CSS2
CSS level 2 specification was developed by the W3C and published as a recommendation in May 1998. CSS 2 includes a number of new capabilities like below;
absolute
relative
fixed
positioning
z-index
concept of media type
bidirectional text
new font properties such as shadows.
CSS3 was started in 1998 but it has never been completed. Some parts are still being developed and some components work on some browsers. It published in June 1999. CSS 3 is divided into several separate documents called "modules". Each module adds new capabilities or extends features defined in CSS 2.
---
---
Magenet is best Adsense Alternative here we earn $2 for single link, Here we get links ads. Magenet