Difference Between Linux and window Hosting
---
---
Difference Between Linux and window Hosting
Lot of people want to know which hosting is better Linux or window hosting ? Here i will give you all differences between them.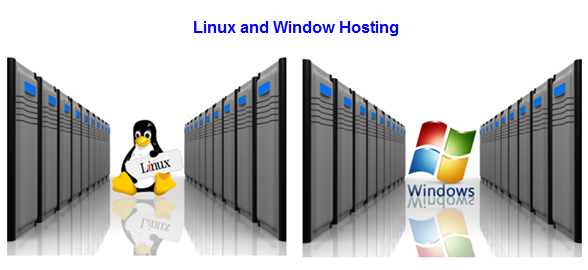 Linux Hosting
Linux is an open source system and is therefore more cost-effective to operate and maintain than Windows it is also more secure than window hosting, meaning that Linux hosting will cost you less than Windows hosting. Linux also has a reputation for stability and speed which means that Linux web servers will crash less often than Windows web servers and Linux runs most processes faster than Windows.
Advantage of Linux Hosting

It is more secure than window Hosting.
Linux is an open source system and it's price is less than window Hosting.
Linux supports a wide range of software, applications, languages, and databases such as PHP, Perl, PostGre, MySQL, PostgreSQL and many others making it very scalable.

Dis-Advantage of Linux Hosting
On the downside, Linux is not fully compatible with some Microsoft technologies so if you are using Access, ASP, MS SQL, or VB development tools then Windows would be a better bet.
On a Linux server, home.html and Home.html are different names.
Windows Hosting
The main "advantage" or distinction of Windows servers is that they can run Microsoft software such as Access and MS SQL databases. Windows servers also offer web developers the use of Microsoft's programming environments such as Active Server Pages (ASP), Visual Basic Scripts, MS Index Server.
Users can develop web site using the familiar interface of Microsoft tools such as, Visual Interdev, and Microsoft Access. With ASP users can develop a database-driven web site using Microsoft Access and Microsoft SQL as the database.
On a Windows server, home.html, Home.html and HOME.HTML are all the same name.
---
---
Magenet is best Adsense Alternative here we earn $2 for single link, Here we get links ads. Magenet