How to Earn Money from Facebook
---
---
How to Earn Money from Facebook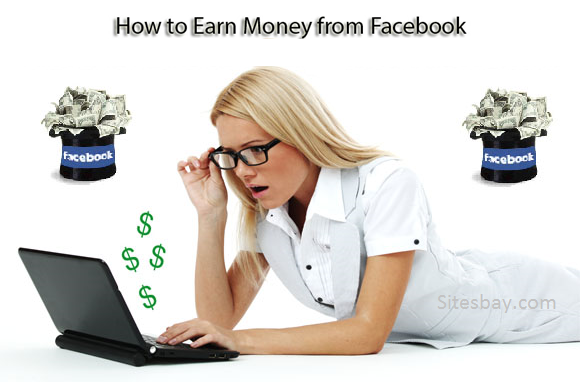 According to my knowledge, in these day every one have a Facebook account and 70% of people have a fan page on Facebook. If you are working of blogger, Freelancer and other media then you must have a Facebook page because it is a largest social networking site, through this social networking site we get more traffics on our site, blog and other webpages. On Facebook it's easy to make friends and get likes on your own fan pages, So you can convert Facebook page likes into $. Here i will show you some important way to earn from Facebook page. But you need a huge fan for your page, if its huge you will make sufficient money.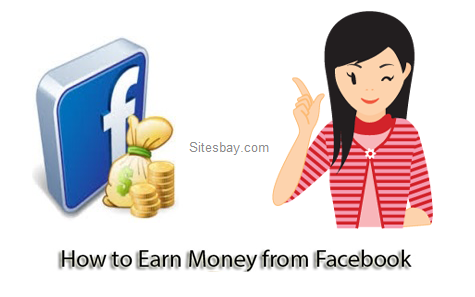 Way to Earn Online Money from Facebook
Post Website Links
Sell Product on Your Fan Page or In Group
Selling Fan Page
Selling Facebook Group
Post Website Links
Some website owner give you good money for advertisement his website on your Facebook Group and Fan page. According to post link and post reach they will give you payment. I have one Fan page which have more than 55,000 page like, for this page i charge $1 per post. You can see my Fan page Facebook.com/Sitesbay
Sell Product on Your Fan Page or In Group
Join affiliate program and post product on your facebook page and Group, If any people but through your link you can get commission.
Selling Fan Page
This is not more important if you have more fans on your Facebook page and you earn a sufficient money from that page. If you are interested to sell your fan page then you can easily sell your page and earn Money, If you have more fans for that page you get more money and vise versa.
Selling Facebook Group
Sell Group and earn money but you need minimum 10,000 members in your group. Directly contact any person and sell your groups.
Note: Facebook not provide directly advertisement so you need fan page or facebook group.
---
---
Magenet is best Adsense Alternative here we earn $2 for single link, Here we get links ads. Magenet