What is Affiliates Programs
---
---
How to Earn Money from Affiliates Programs
After Adsense Affiliates Programs is a great way of online earning from your sites or blogs, But what is Affiliates programs ? Affiliates programs is provided by different-different sites which are involves in sell and purchase products. If any product are sell from your sites or blog they will give you some commissions.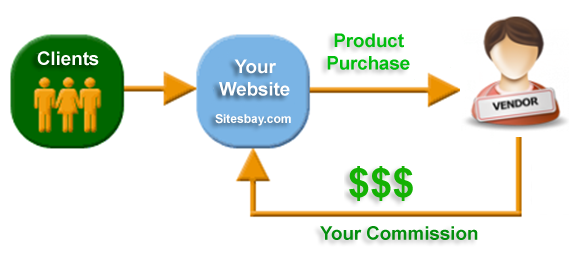 How to Earn Money from Affiliate Programs ?
Just sign up or join these affiliate programs and display their ads on your webpage or blog or share on social media, if any product is purchases from your sites or your referral link by clicking on ads then you got some commissions.
Some Affiliate Programs
Below i will give you some trusted affiliate programs, these sites give you high commission on sell any product from you ads links.
Amazone
Godaddy
Flipkart
Bigrock
Bluehost
Real Example of Affiliate
You can see below my Amazon affiliate banner, if any product is sell though below link I will get few % of commission.
Flipkart Affiliate
General Commission Rate
Hosting & Domain - Upto 100%
Cloths - upto 20%
Electronics - upto 3%
Books - upto 20%
VPN - upto 50%
Note: Above are only few affiliates you can open any product seller websites and search affiliate if there any affiliate program then simply join that.
Note: Better to join web hosting related affiliate program. They will give you high commission minimum 100$ (ipage.com) and some time they will give you 100% commission (godaddy.com)
---
---
Magenet is best Adsense Alternative here we earn $2 for single link, Here we get links ads. Magenet