Java Projects
---
---
Download Java Projects
These all projects are Submitted by Gaurav Rawat, Here we do not display any personal Gmail and other id so sorry for that, These things are against to our websites policies.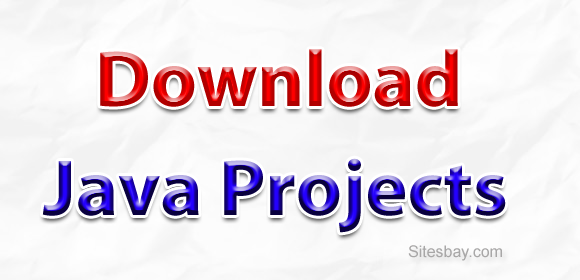 On our Facebook page you can get lot of Java, C, C++ Projects, interview questions like why we have no constructor in interface. Like our page for daily updates. Sitesbay
Servlet and JSP Based Projects
Core Java Based Projects
These projects are Submitted on our website by Neelam. We have no more information about she.
IEEE Based Projects
These IEEE based projects submitted by Mr. Sultan Alam, Student of MCA from ITM Universe Gwalior, M.P
Always Acyclic Distribution path Computation Download
Distributed CSMA Algorithm for Throughput and Utility Maximization in Wireless Networks Download
On Wireless Scheduling algorithms for minimizing the queue-overflow probability Download
If you have any projects related to Java, C, C++ and any others languages then submit on our websites, these projects are helpful for all your junior and friends, we will display you name with your Facebook profile on our websites. Send your projects with your name, on our developer Id hitesh.kas@gmail.com they will be upload your projects and name on this website, Thanks Friends.
---
---
Magenet is best Adsense Alternative here we earn $2 for single link, Here we get links ads. Magenet