Direction Shortcuts Tricks
---
---
Direction Sense Test Tricks and Shortcuts
Distance and direction is the measurement of position of an object or thing with respected to another one. All Directions questions are based on two principles Distance and Direction. There are four main directions - East, West, North & South and four cardinal directions - North-East (N-E), North-West (N-W), South-East (S-E), and South-West (S-W) as shown below;
The first point you need to remember is that each main direction change undergoes a 90° change in direction e.g. from North to West/East it will be 90° change. But the change between North and North-east is only 45°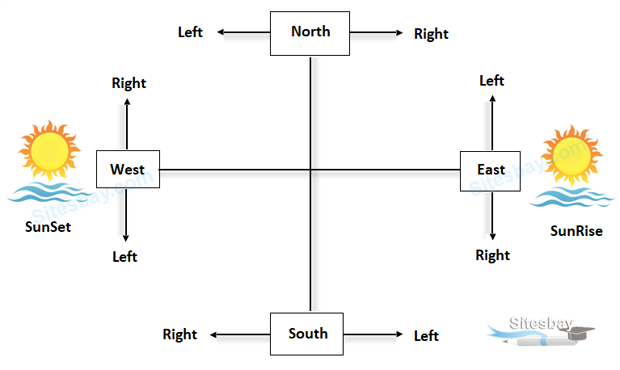 What is Direction?
Direction is a measurement of position of one thing with respected to another thing.
What is Displament?
Displacement is the measurement of shortest distance between initial and the final point.
Main Direction
There are four type of directions, viz. East West North and South. Sun rises in the East. Just opposite of East is West and South is in the opposite to North.
Cardinal Directions
A direction between two main directions is called cardinal direction. Clearly, there are four cardinal directions They are.
N-E (North-East)
N-W (North-West)
S-E (South-East)and
S-W (South-West)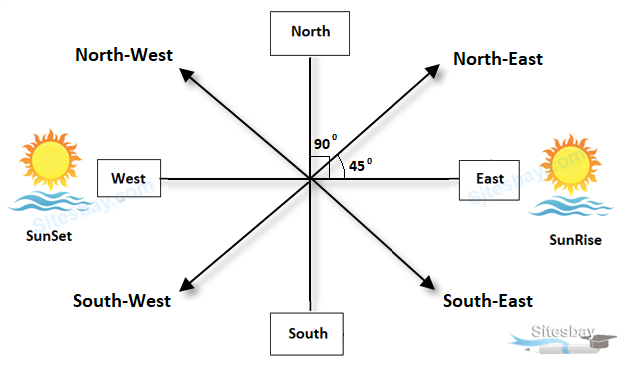 Rotation of Angles
To solve angle movement questions. It is necessary to know about the rotations of angles which are given below;
For right direction movement (Clockwise)
For left direction movement (Anti-clockwise)
Left Turn Anti-clockwise direction
Right Turn Clockwise direction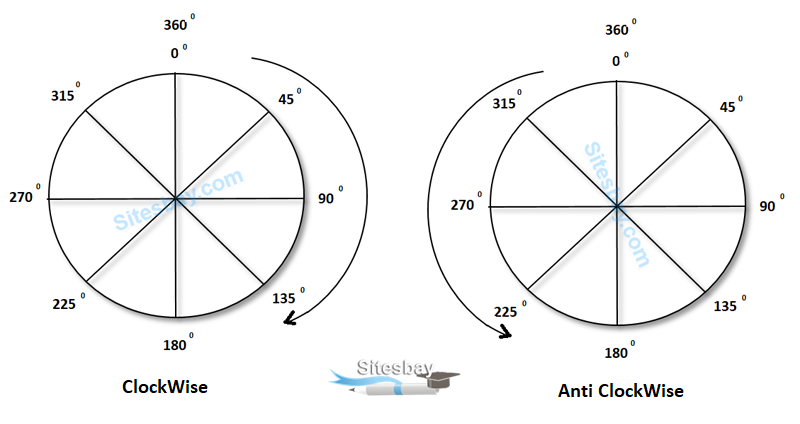 ---
---
Classpath variable is set for providing a path for predefined Java classes which is used in our application. All classes are available in lib/rt.jar so we set classpath upto lib/rt.jar. Difference between path and classpath in Java
Cloud computing is the on demand availability of computer system resources, especially data storage and computing power, without direct active management by the user. Cloud Computing Tutorial