JDBC Retrieve Images from FDatabase
---
---
Retrieve Images from DataBase in JDBC
While retrieving a image from a database, the binary data of image will be selected from the database.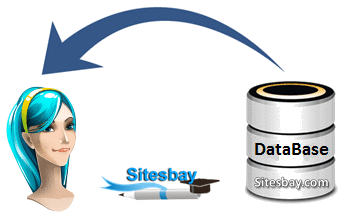 Important Points
Again we need to convert binary data to image, because in database binary data of image is store.
When we select image from database, it will be store in a ResultSet object..
From ResultSet object we need to read the binary data and we need to store in a InputStream object.
Convert binary data into image
To convert binary data into a image again we write the data into a file using FileOutputStream object.
---
---