Thumbnail for YouTube Video
---
---
Thumbnail for YouTube Video
According to my knowledge and experience thumbnails is most important part for fetch traffic on your video. It is useful to attract visitors. Try to make attractive and clear visible thumbnail image. You can also use the Creator Studio app to add thumbnail to a video. You can see our videos thumbnail.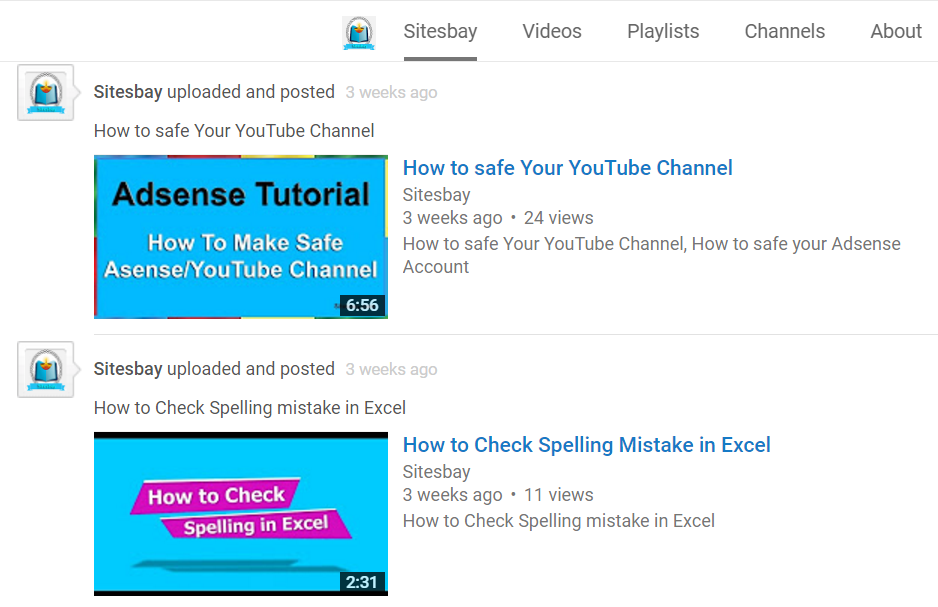 Add Thumbnail on Video
Sign in to your YouTube account
Go to Creator Studio > Video Manager
Next to the video, click Edit
On the left of the preview screen, choose a thumbnail
Click Save changes
Note: If your account is verified or you have live streaming access, you may have the ability to upload custom thumbnails for your video uploads. Without verify your YouTube channel you can't use this features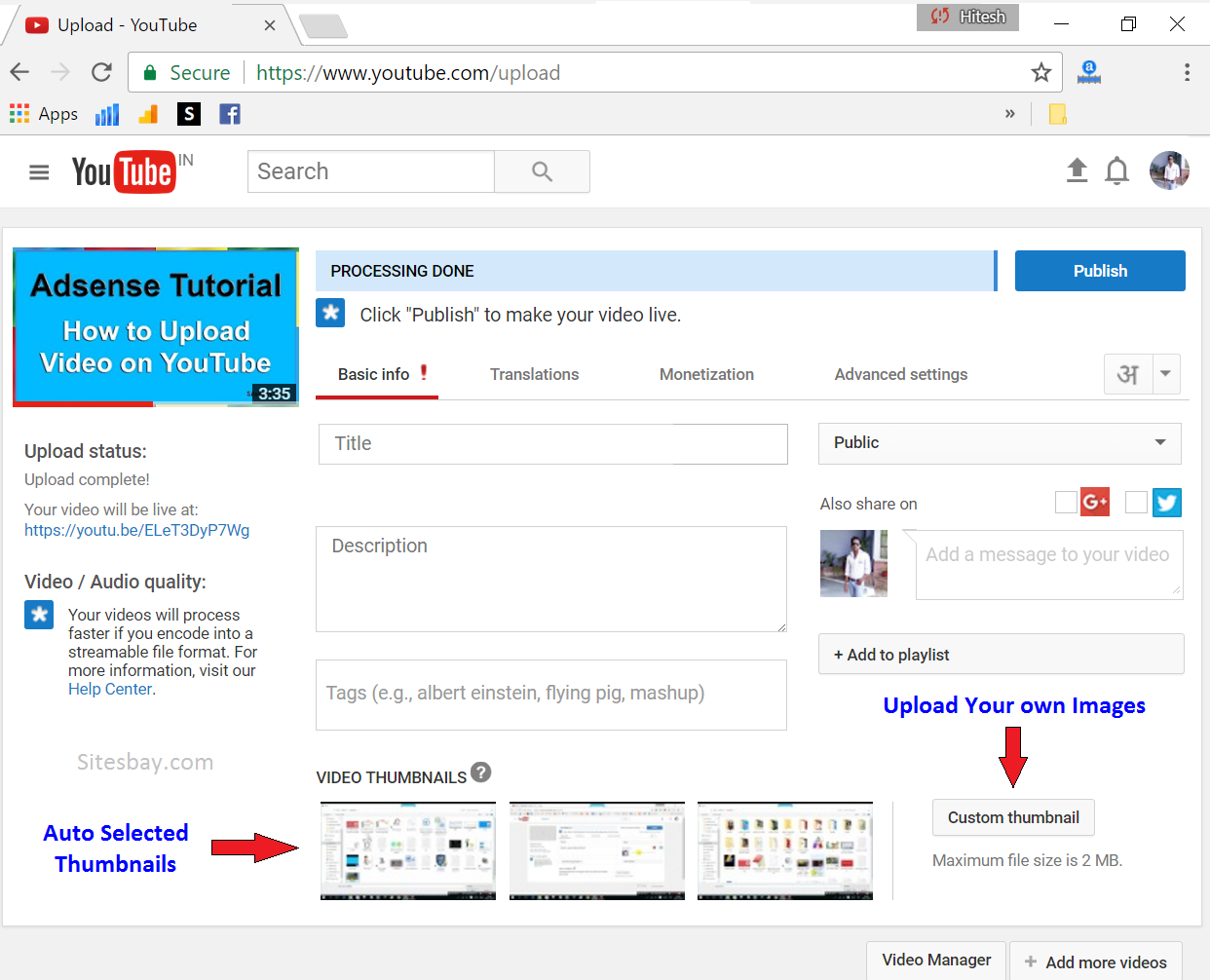 Use Images for Thumbnail
Have a resolution of 1280x720 (with minimum width of 640 pixels).
Be uploaded in image formats such as .JPG, .GIF, .BMP, or .PNG.
Remain under the 2MB limit.
How to Create Thumbnails
Using Photoshop you can create attractive and clear visible thumbnails for your video. You can see my video; Sitesbay Youtube Channel
YouTube Policy for Thumbnails
thumbnails is used for increase views. Not use adult images, copyright images and pre-used images.
---
---
Magenet is best Adsense Alternative here we earn $2 for single link, Here we get links ads. Magenet