Convert AdSense Hosted to Non-hosted Account
---
---
How to Convert AdSense Hosted to Non-hosted Account
Before few year Google Adsens change his policy for Adsense account approval. They give different type of account; hosted account for google product and non-hosted account for publisher own wesbites.
AdSense hosted account is the one that is approved by partner sites of Google such as Blogspot, YouTube or HubPages.
AdSense non-hosted account is the one which you can use on any website that you own even if your account is on domains like .com, .net or .org.
Steps to Convert AdSense Hosted to Non-hosted Account
Sign into your AdSense account.
On the top right, you will see the gear icon. Click that and select settings.
On the left side select Site Access and authorization section and select Site authorization.
On the Show ads on other websites page that appears, enter the URL of the site where you plan to show ads.
Click Submit.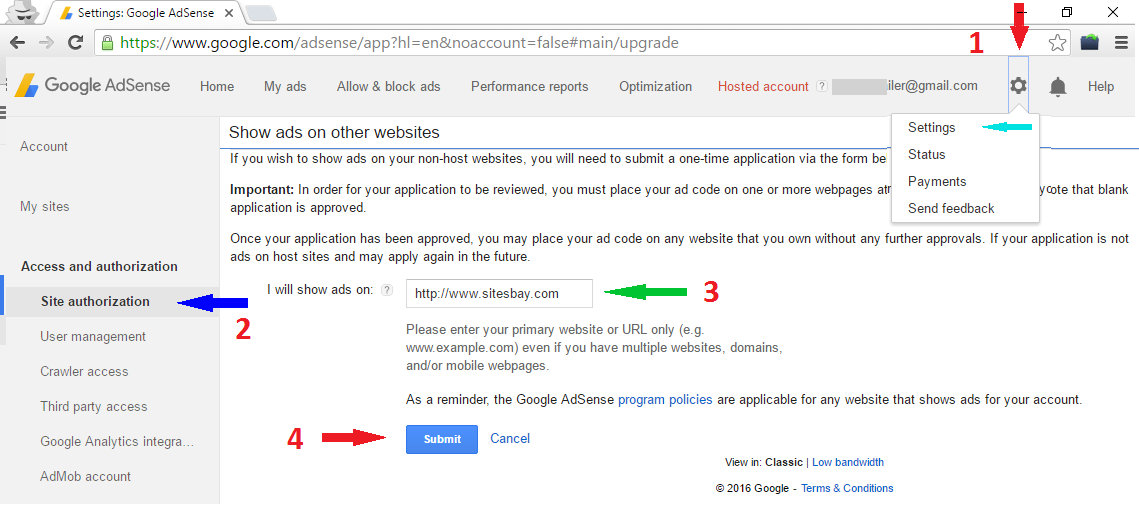 Add AdSense code to your website
Sign into your AdSense account. Now visit the My ads tab.
From the sidebar, choose Content.
Click +New ad unit button.
In the next step enter the name of your ad and customize it.
View details about the settings.
Click Save and get the code.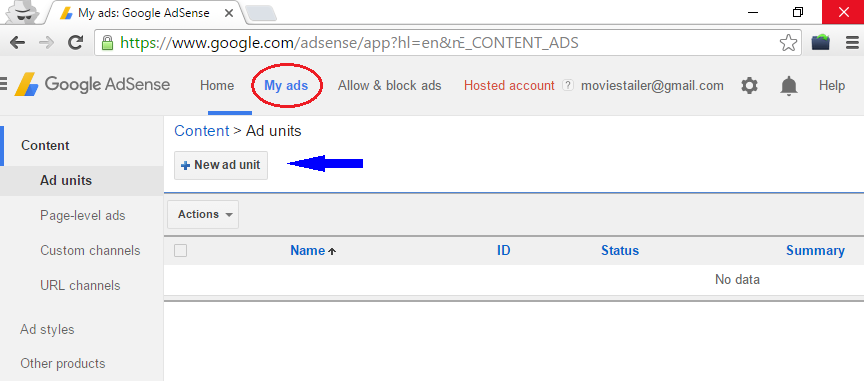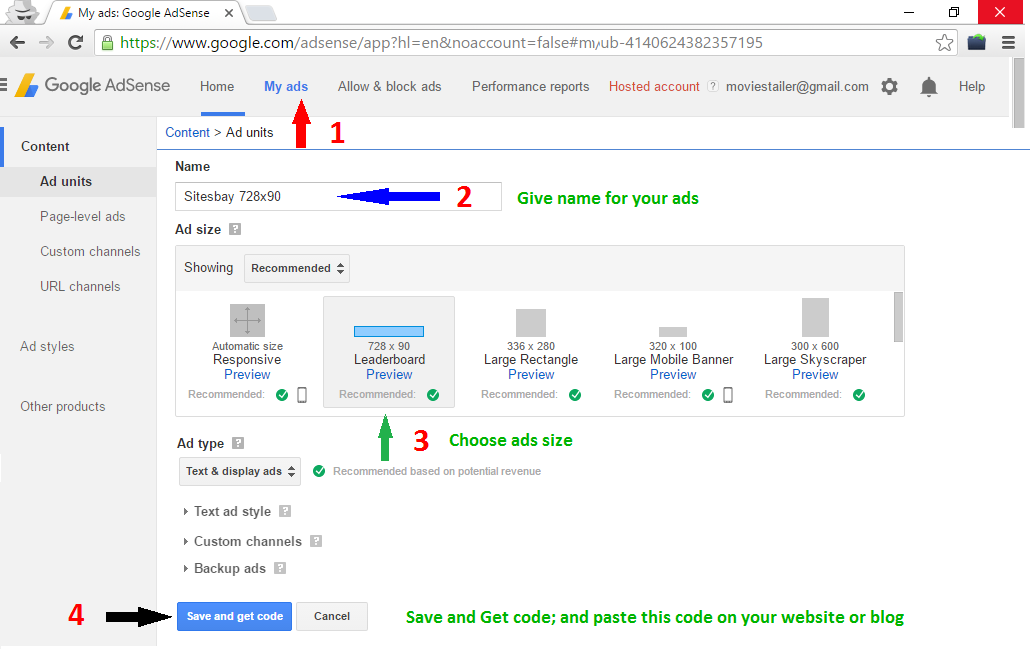 What to do if your application is disapproved ?
After few days You get an email about approval or disapproval your request. Even if your application is rejected, don't worry. You will be able to use Adsense on hosted sites like Blogspot or Youtube. You can always try again and again until you get approved.
---
---
Magenet is best Adsense Alternative here we earn $2 for single link, Here we get links ads. Magenet