How to Increase Adsense Earnings
---
---
How to Increase Adsense Earnings
Google Adsense is most popular and trusted advertising network. Here i will show you top 10 tips to increase Adsense Earning. And you can also see my Adsense earning of this site and including other sites earning.

Way to increase Adsense earning
Earning of adsense depend on various factors which are given below;
Use high paying keyword, like financial related (car loan, home loan) keywords are high pay.
Use Adsense for search.
Use multiple ad units.
Avoid borders on the ads.
Use links ads (horizontal link units).
Place ads on top of page.
Block low paying advertisers like alibaba.com.
Use image and text ads together.
Always prefer large ads size, Advertiser pay more for large banner or ads
Publish only fresh content
Change the color of your ads to match your website color
Try to increase traffic on your website form USA or Canada.
You can see in below image, this is our website per month earning.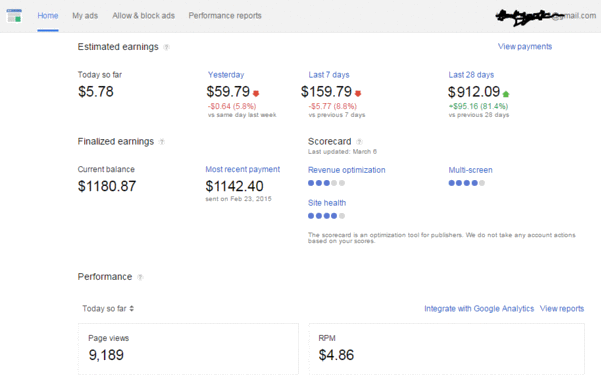 Google AdSense Highest Paying Countries
Basically, the countries are ranked based on Revenue per Thousand "RPM" impression with the highest RPM at the first position while the lowest RPM at the last position.
Australia
United States
Norway
United Kingdom
New Zealand
South Africa
Canada
Netherlands
Sweden
Switzerland
---
---
Magenet is best Adsense Alternative here we earn $2 for single link, Here we get links ads. Magenet
---