How Many Adsense Ads use on a Page
---
---
What is the Maximum Ads Limit per page on Adsense
Google Adsense is a highly pay advertising company but their policy are strictly followed by the publisher here I will discuss about per page maximum ads allow by Google Adsense.
Maximum 3 contents related ads allow per page.
Maximum 3 links unit ads are allow per page.
Maximum 2 search ads are allow per page.
Contents Ads
This ads are display in image format or in flash, you can only display three contents ads per page including one large size ads (300x600, 300x1050, 970x250, 750x200 and 580x400 ), it means one large ads and two other size ads.

Link Ads
This types of ads only display ony links. You can use any size three links ads per page.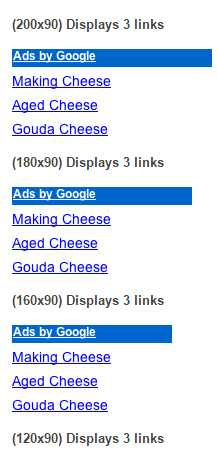 Search Ads
A search box is the part of a Custom Search Engine that you place on your website using AdSense for search. This type ads provides search box, if any one search on your site using this search ads, result display in same window or in new window (This is ). and if any one click on that ads then you get your money.

Note: You, never use this search box to search on google may be chance to click on your own adsense ads,
Reference: Google Adsense
---
---
Magenet is best Adsense Alternative here we earn $2 for single link, Here we get links ads. Magenet