IAAS Infrastructure as a Service Models
---
---
IAAS Infrastructure as a Service Models
IaaS provides the infrastructure such as virtual machines and other resources like virtual-machine disk image library, block and file-based storage, firewalls, load balance, IP addresses, virtual local area networks etc. Infrastructure as service or IaaS is the basic layer in cloud computing model.
In SaaS, cloud providers host and manage the software application on a pay-as-you-go pricing model. Amazon(AWS) is a leading vendor in providing IaaS.
A service provider delivers software and applications through the internet. Users subscribe to the software and access it via the web or vendor APIs.
Infrastructure as a Service provides an environment for the developers to develop applications that the user can use. Iaas include
User create virtual machines(VMs) on demand
From a library of VM images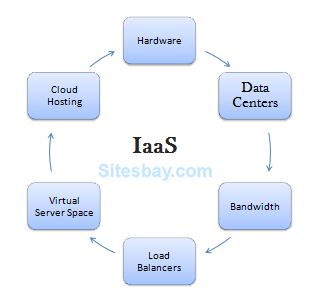 Advantages of IaaS cloud Computing Layer
You can dynamically choose a CPU, memory and storage configuration as per your needs.
You easily access the vast computing power available on IaaS cloud platform.
IT infra will be handled by the IaaS cloud computing platform vendors.
You can eliminate the need of investment in rarely used IT hardware.
Disadvantages of IaaS cloud computing layer
IaaS cloud computing platform model is dependent on internet availability.
It is also dependent on the availability of virtualization services.
IaaS cloud computing platform can limit the user privacy and customization options.
---
---
Magenet is best Adsense Alternative here we earn $2 for single link, Here we get links ads. Magenet