Cloud Computing Service Models
---
---
Types of Cloud Computing Service Models
Cloud Computing means storing and accessing data or applications over the Internet. Cloud computing is a model for enabling ubiquitous, convenient, on-demand network access to a shared pool of configurable computing resources (e.g., networks, servers, storage, applications, and services) that can be rapidly provisioned and released with minimal management effort or service provider interaction. This cloud model is composed of five essential characteristics, three service models, and four deployment models. There are three types of cloud computing Service Models are SaaS, PaaS and IaaS.
Cloud computing is the delivery of on-demand computing services over the internet on a pay-as-you-go basis.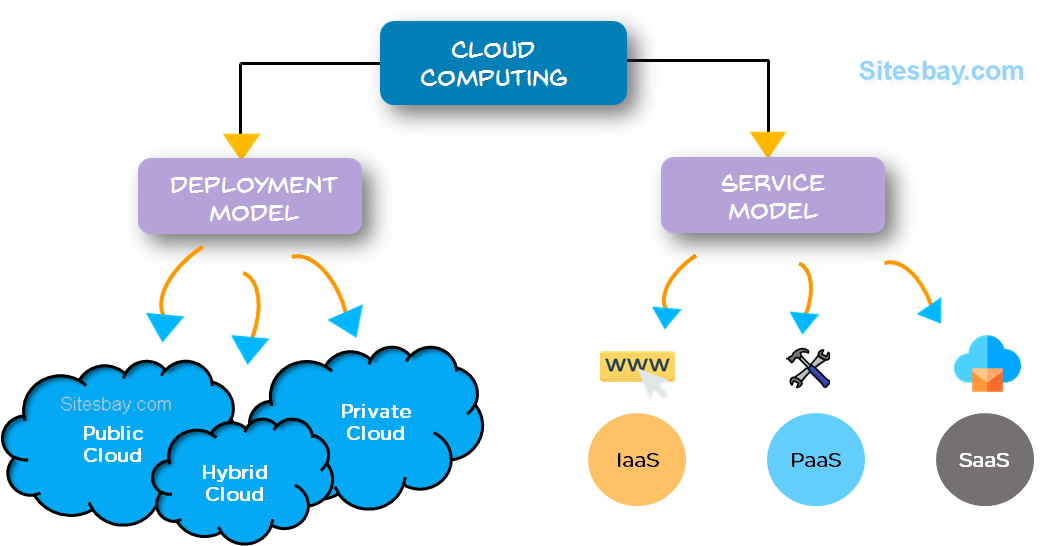 Rather than managing files on a local storage device, cloud computing makes it possible to save them over the internet. Depending on the type of service model, there can be following types of cloud computing SaaS, PaaS and IaaS.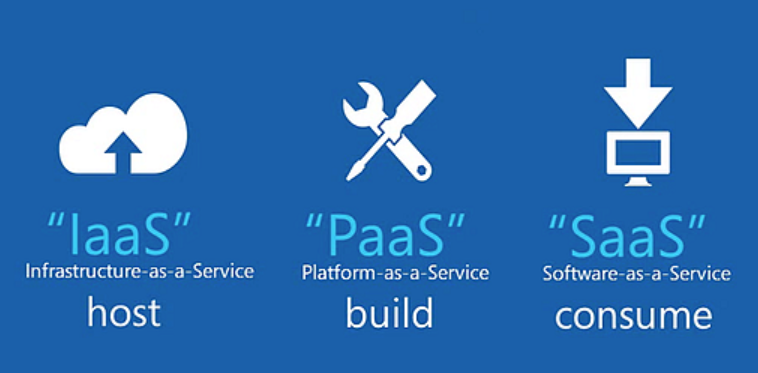 Types of Cloud Computing Service Models
Software as a Service (SaaS)
Platform as a Service (PaaS)
Infrastructure as a Service (IaaS)
SaaS
SaaS stands for Software as a Service, provides a facility to the user to use the software from anywhere with the help of an internet connection.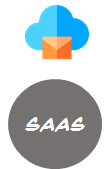 In SaaS, cloud providers host and manage the software application on a pay-as-you-go pricing model
Users: End Customers
A service provider delivers software and applications through the internet. Users subscribe to the software and access it via the web or vendor APIs.
PaaS
PaaS stands for Platform as a Service, this service providing the facility to make, publish, and customize the software in the hosted environment.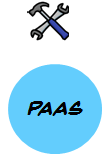 PaaS provides cloud platforms and runtime environments to develop, test and manage software
Users: Software Developers
A service provider offers access to a cloud-based environment in which users can build and deliver applications. The provider supplies underlying infrastructure.
IaaS
IaaS stands for Infrastructure as a Service, Using this service the user can use IT hardware and software just by paying the basic price of it.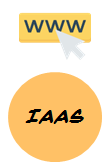 IaaS is a cloud service that provides services on "pay-for-what-you-use" basis
IaaS providers include Amazon Web Services, Microsoft Azure and Google Compute Engine
Users: IT Administrators
A vendor provides clients pay-as-you-go access to storage, networking, servers and other computing resources in the cloud.
---
---
Magenet is best Adsense Alternative here we earn $2 for single link, Here we get links ads. Magenet