PAAS Platform as a Service Models
---
---
PAAS Platform as a Service Models
Platform as a Service (PaaS) is platform delivered over web, for the creation of the software. PaaS cloud computing platform is a developer programming platform which is created for the programmer to develop, test, run and manage the applications.
PaaS (Platform-as-a-Service) and IaaS (Infrastructure-as-a-Service) are both part of the fastest growing categories of cloud computing, alongside SaaS (Software-as-a-Service). In short, PaaS is a platform on which you can develop or run custom software, whereas IaaS if a virtual data centre. This is somewhat similar to Iaas but the difference is;
Developers provide an application which the platform runs
They don't directly create VMs
Where PaaS works?
All the all technical stack requirements are met by platform offerings.
Automation is paramount in testing, build, release.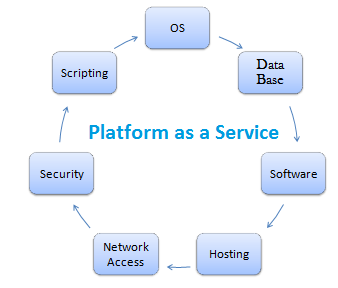 Advantages of PaaS cloud Computing Layer
Lower risk
Simplified Development
Scalability
Instant community
Prebuilt business functionality
Disadvantages of PaaS cloud computing layer
Data Privacy
Vendor lock-in
Integration with the rest of the systems applications
PaaS cloud computing platform Provider vendors
Google Apps Engine (GAE)
SalesFroce.com
Windows Azure
AppFog
Openshift
Cloud Foundary from VMware
---
---
Magenet is best Adsense Alternative here we earn $2 for single link, Here we get links ads. Magenet