Private Cloud Computing
---
---
What is Private Cloud Computing
In Private cloud can be managed by the organization or a third party.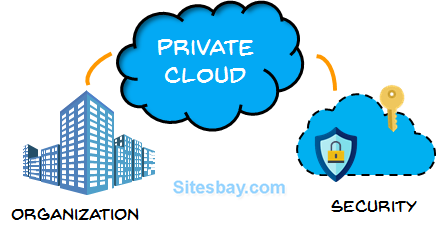 Private Cloud Here infrastructure or services can be located on-premise or off-premise and is operational solely for the use of a single organization which would be the owner of the cloud. All cloud configurations are directly influenced by the owner. It can be managed by the organization itself or can also be outsourced to any third party.
Advantage of Private Cloud Computing
Infrastructure: Single-Tenant: Dedicated hardware and network for your business managed by an in-house technical team.
Business Requirement: High performance, security, and customization and control options.
Best Use: Protect your most sensitive data and applications
Scalability: Can be managed in house. Extreme performance - fine-grained control for both storage and compute.
Support and maintenance: Your technical administrators.
Cost: Large upfront cost to implement the hardware, software and staff resources. Maintenance and growth must also be built into ongoing costs. CapEx.
Security: Isolated network environment. Enhanced security to meet data protection legislation.
Performance: High performance from dedicated server.
---
---
Magenet is best Adsense Alternative here we earn $2 for single link, Here we get links ads. Magenet