Virtualization in Cloud Computing
---
---
Virtualization in Cloud Computing
Virtualization means creating a virtual platform of something, which will include virtual computer hardware, virtual storage devices, and virtual computer network. Virtualization is a technique, which allows to share a single physical instance of a resource or an application among multiple customers and organizations.
Creation of a virtual machine over existing operating system and hardware is known as Hardware Virtualization. A Virtual machine provides an environment that is logically separated from the underlying hardware.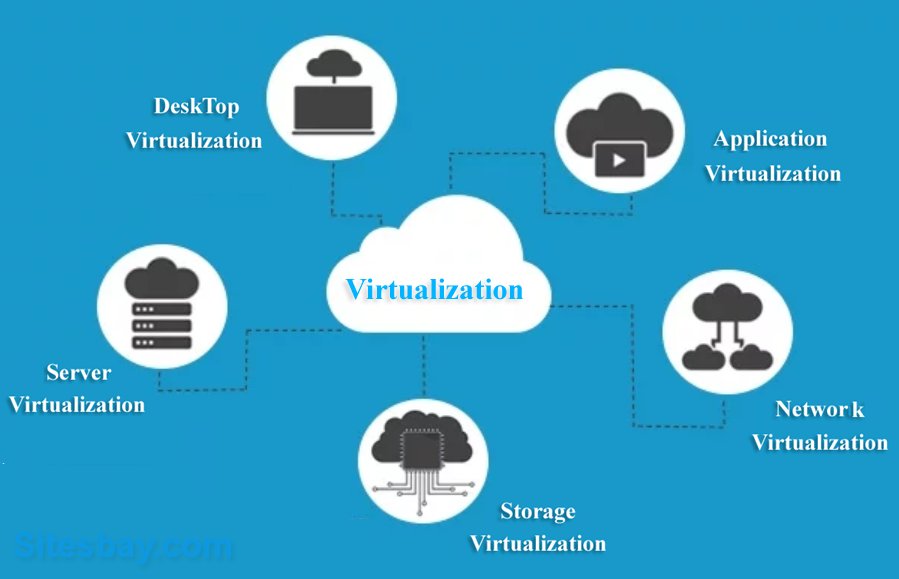 The machine on which the virtual machine is going to create is known as Host Machine and that virtual machine is referred as a Guest Machine.
Benefits of Virtualization in Cloud Computing
Protection from system failures - you can duplicate your work using virtualization on the cloud, this way your data is safe if there is a system failure.
For combining local and network resources data storage virtualization
Improve performance and capacity(storage capacity, network capacity etc)
Improves the availability of resources
Virtual networks help IT professionals become efficient and agile at work
Great way to reduce operational costs
Types of Virtualization
Hardware Virtualization
Software Virtualization
Operating system Virtualization
Server Virtualization
Storage Virtualization
Hardware Virtualization.
Hardware virtualization can be done by extracting the physical hardware with the help of the virtual machine monitor (VVM).
---
---
Magenet is best Adsense Alternative here we earn $2 for single link, Here we get links ads. Magenet