Copy and Paste Excel Sheet
---
---
How to Copy and Paste Excel Sheet
Here i will show you how to copy and paste excel sheet data and also copy compete sheet and paste on other sheet.
To perform this task first open your excel sheet, See left hand side and click on arrow which is display in below images (for select complete sheet data).
Steps to Copy and Paste Excel Sheet
First Select all sheet data (See in below Image)
Copy selected data using Ctrl+C or Right click and copy.
Open new Sheet
Again select complete blank sheet (see in below Image)
Paste Copied data in i new sheet using Ctrl+V or right click and paste.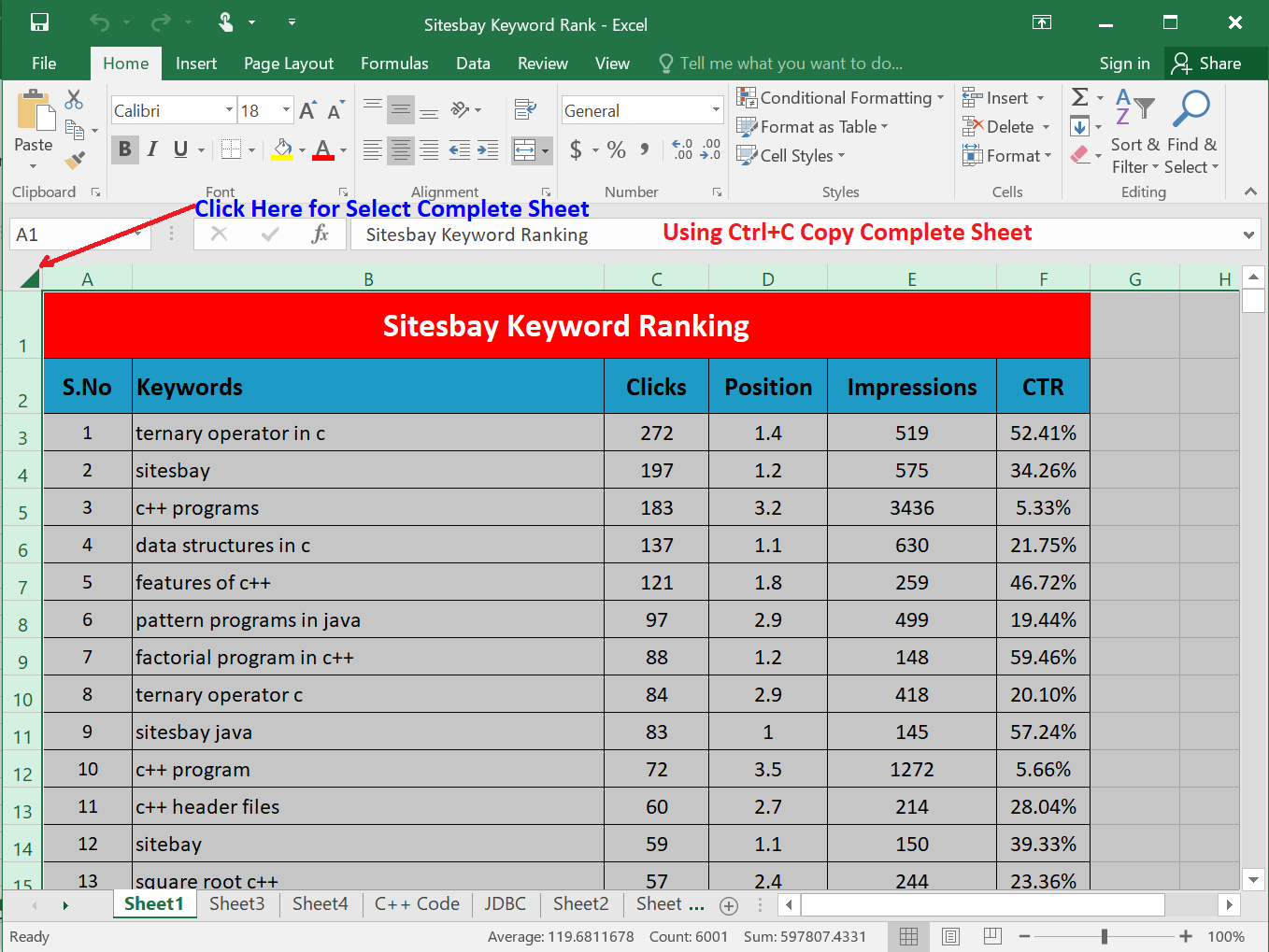 Steps to Copy and Paste Excel Sheet Without Lose any Setting
When you direct copy and paste any excel sheet, excel sheet lose all setting like print area, page margin etc. Use following way to prevent lose excel sheet setting
First See bottom on Excel Sheet (See in below Image)
Right Click on Sheet which you want to make copy
Pop-Up menu will appear here with Move or Copy Option
Again one Pop-Up menu will appear
Mark on Create a Copy
Choose where you want to paste your sheet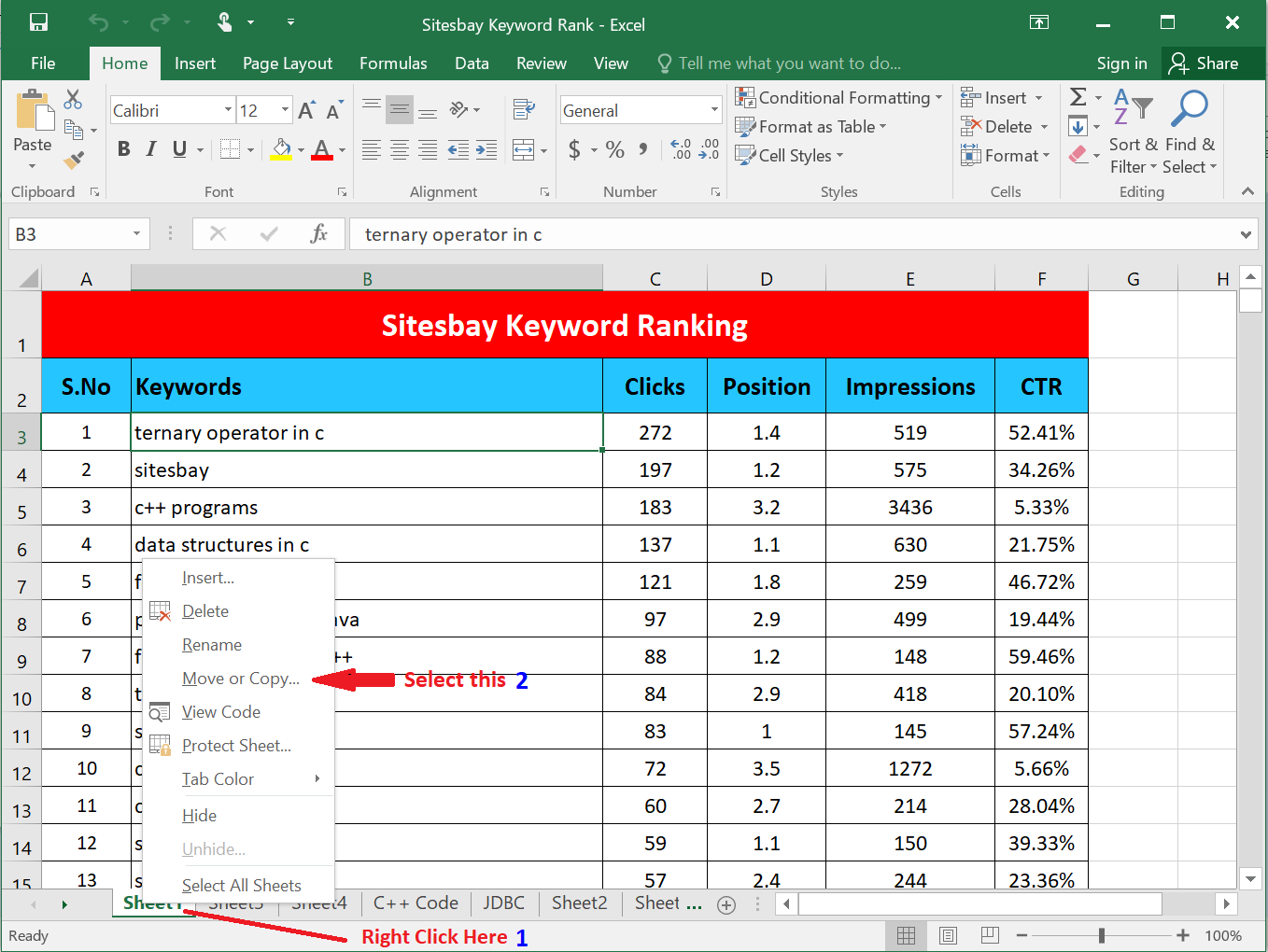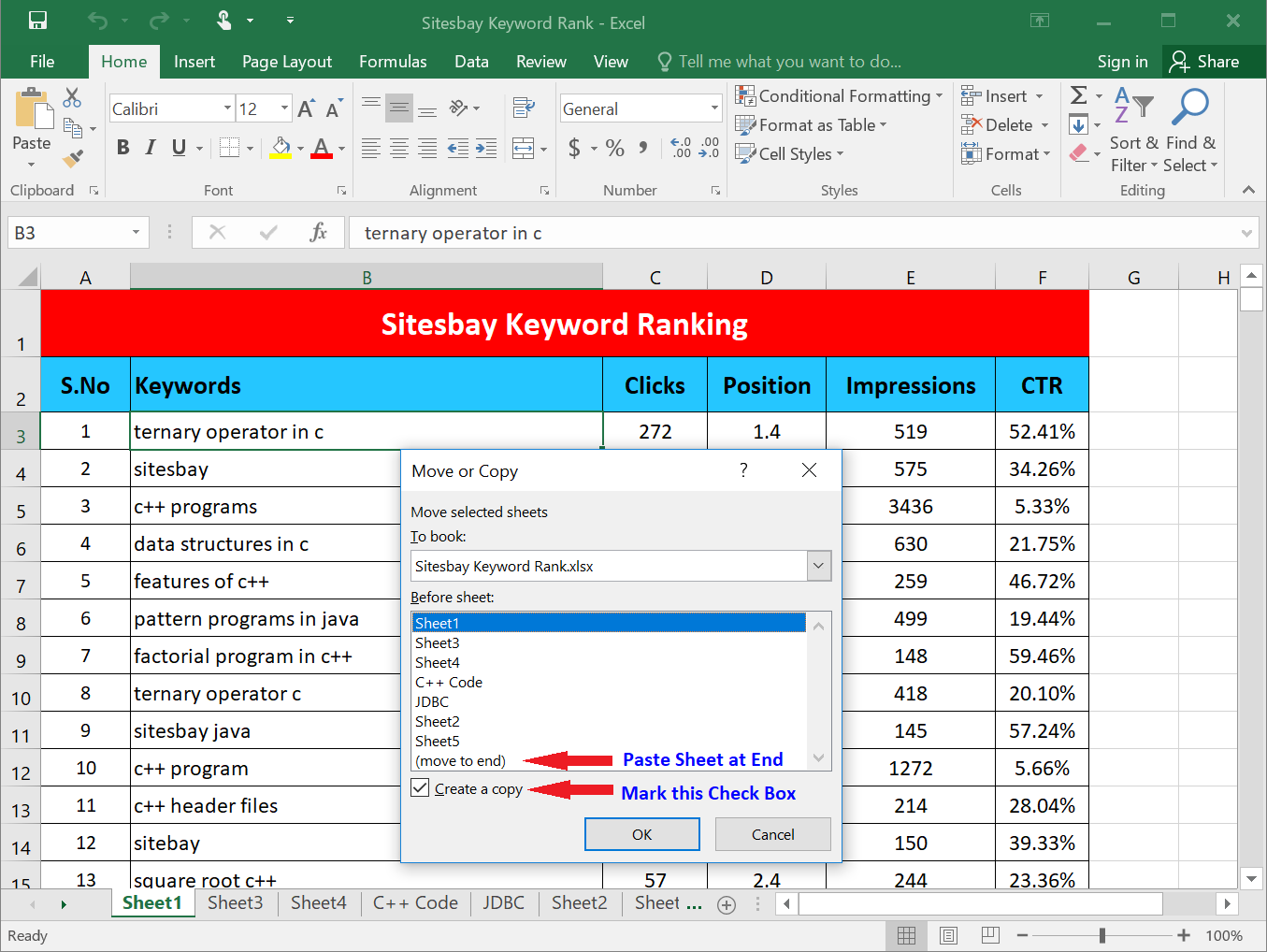 ---
---
Magenet is best Adsense Alternative here we earn $2 for single link, Here we get links ads. Magenet
---