Page Orientation in Excel
---
---
How to Change Page Portrait Landscape in Excel
Page orientation or print layout setting refers to how output is print on paper.
To insert comment on cell first select cell then follow below steps;>
Types of Page Orientation
There are two types of page orientation in Excel
Portrait - Portrait to print tall pages (the default).
Landscape - We can Use Landscape to print wide pages
Steps to Changing Page Orientation
Choose Page Layout
Choose Portrait or Landscape according to your requirment.
Other ways to change page orientation is; Choose File then click Print. In the Page Orientation drop-down box, under Settings, click Portrait Orientation or Landscape Orientation according to your requirment.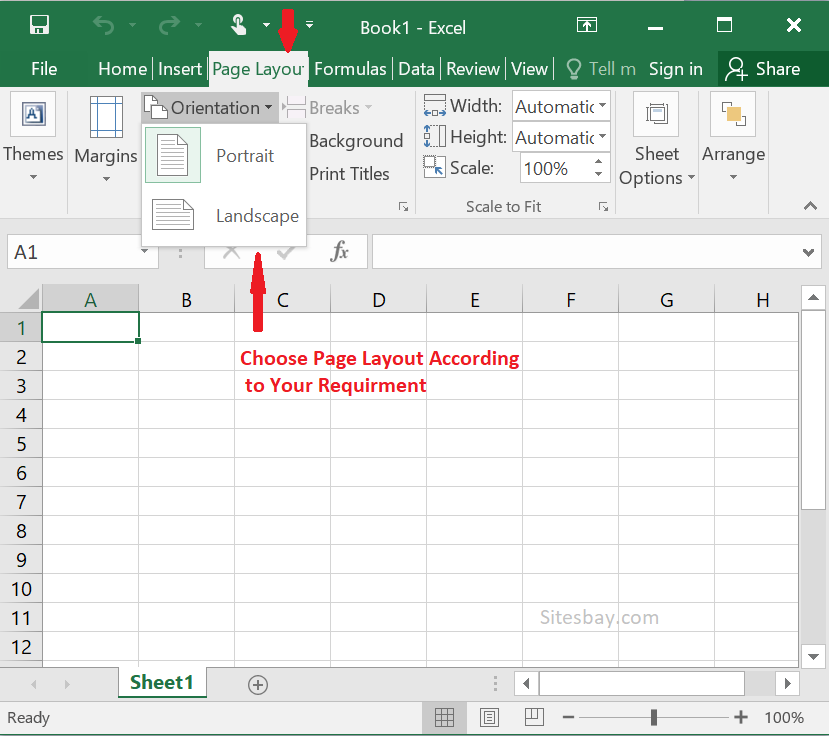 ---
---
Magenet is best Adsense Alternative here we earn $2 for single link, Here we get links ads. Magenet
---