Create Hyperlink in Excel
---
---
How to Create Hyperlink in Excel
A Hyperlink is a link from a document that opens another page or file when you click it. For quick access to related information in another file or another sheets or on a Web page, you can insert a hyperlink in a worksheet cell. You can also insert hyperlinks in specific chart elements.
Types of Hyperlinks
Existing File
Existing Web Page
Place in This Document
Create a New Document
Send an Email Link
Create Hyperlink in Existing File
Select cell data and right click where you want to create a hyperlink.
Mini Toolbar will open click on hyperlick.
Now one dialogg box open.
See in image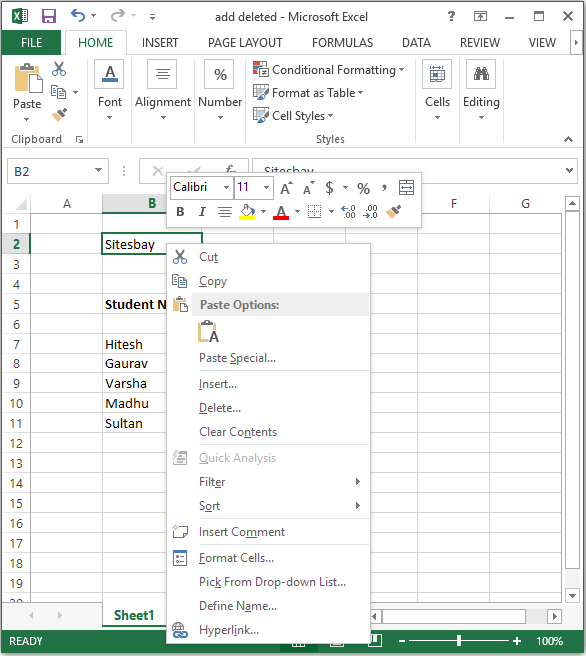 Note: You can also select an object, such as a picture or an element in a chart, that you want to use to represent the hyperlink.
Delete a hyperlink
o delete a hyperlink and the text that represents it, right-click the cell that contains the hyperlink, and then click Clear Contents.
---
---
Magenet is best Adsense Alternative here we earn $2 for single link, Here we get links ads. Magenet
---