Filter data in Excel Sheet in Excel
---
---
How to Filter data in Excel Sheet in Excel
If your worksheet contains a lot of content, it can be difficult to find information quickly. Filters can be used to narrow down the data in your worksheet, allowing you to view only the information you need.
Normal Filter Excel Sheet Data
Select the Data Tab, then click the Filter command.
A drop-down arrow The drop-down arrow will appear in the header cell for each column.
Click the drop-down arrow for the column you want to filter. In below example, we will filter column D to view only HR department data.
The Filter menu will appear.
Uncheck the Box next to Select All to quickly deselect all data.
Check the boxes next to the data you want to filter, then click OK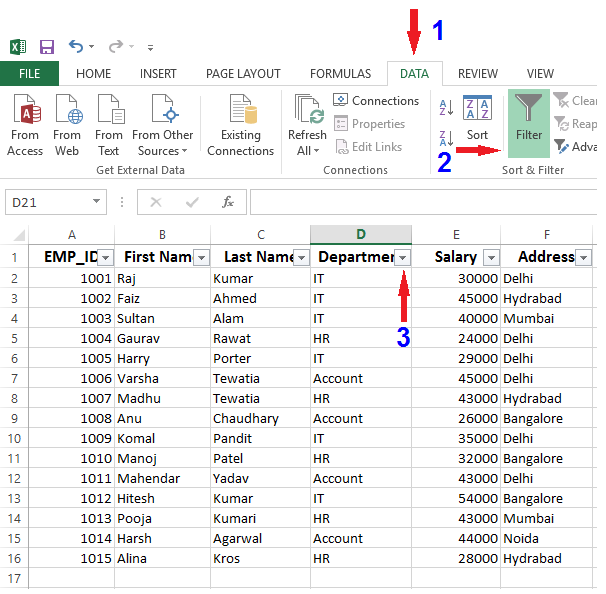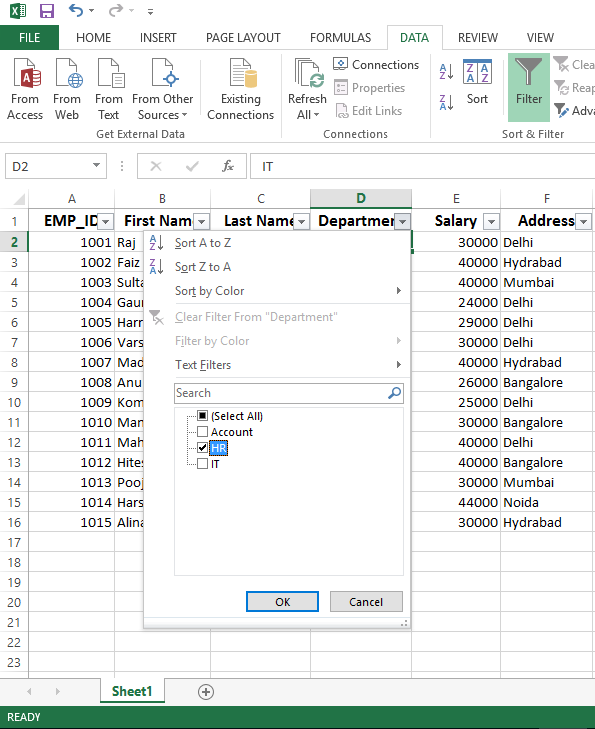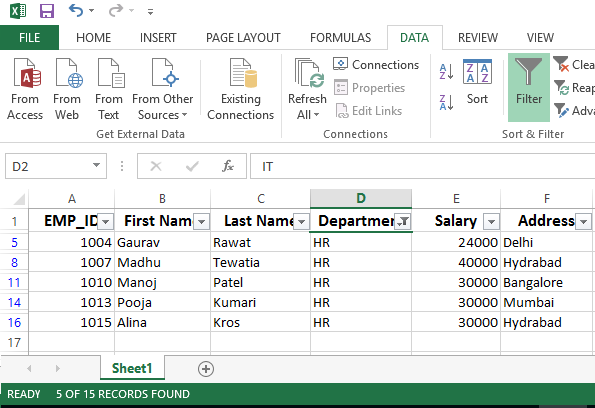 Clear Filter
To clear filter select the Data tab, then again click on selected Filter command.
Download Sheet for Practice
---
---
Magenet is best Adsense Alternative here we earn $2 for single link, Here we get links ads. Magenet
---