Fill Handle in Excel
---
---
Fill Handle in Excel
Some time you want to copy one cell data to several other cell in your worksheet. This work perform using copy and paste data in other cell but this is time consuming process. Using fill handle to quickly copy and paste content to adjacent cells in the same row or column.
To use fill handle bring the mouse cursor at right bottom corner of the cell it will change into a + sign. Now left click on it and drag it downward to the desired range of cells.
By default, the fill handle and drag-and-drop editing is turned on in Excel so that you can use this feature.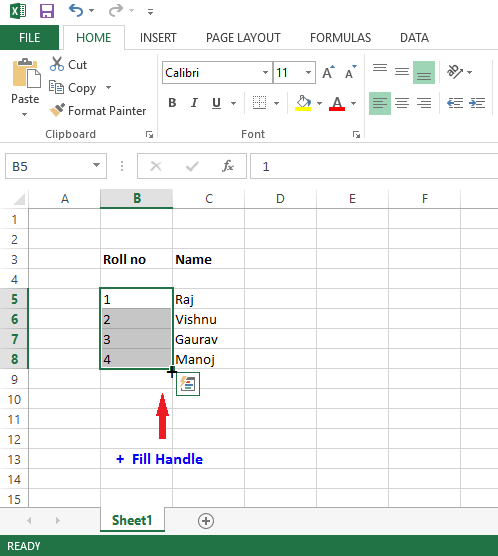 Select the cell(s) containing the content you want to use. The fill handle will appear as a small square in the bottom-right corner of the selected cell(s).
Click, hold, and drag the fill handle until all of the cells you want to fill are selected.
3. Release the mouse to fill the selected cells.
Fill Handler with Text
This is helpful to copy same text in other cell.
Fill Handler with Number
This is helpful to auto increase number.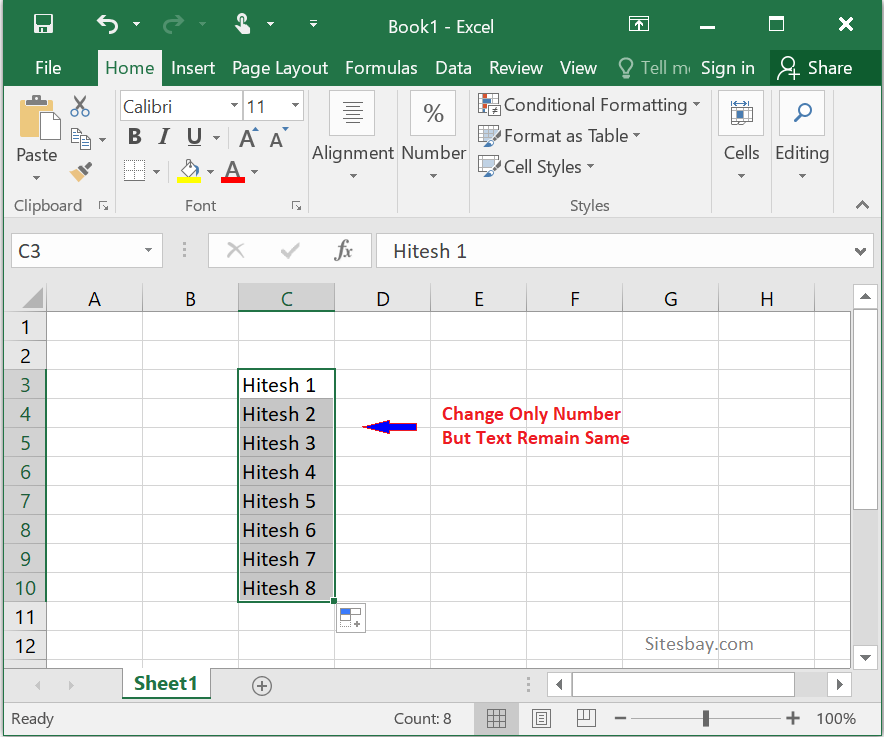 Excel Fill Handle with Text and Numbers
Fill handle also works cell which contain both text and number, in this situation the text does not change but the number increases by one for every cell you select. See in below image;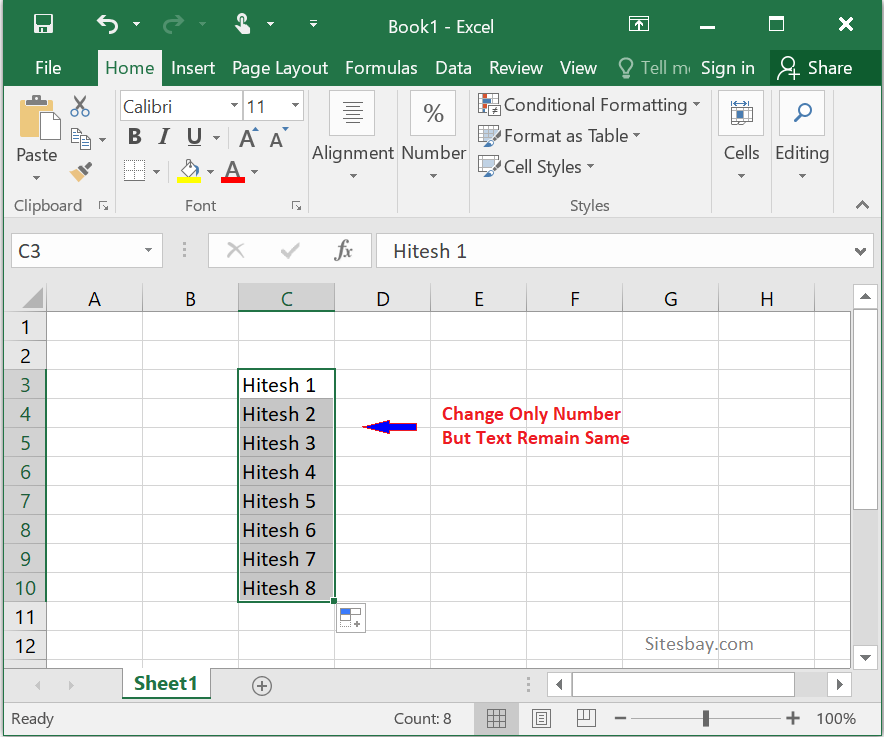 Fill Handler with Date
This is helpful to increase data automatically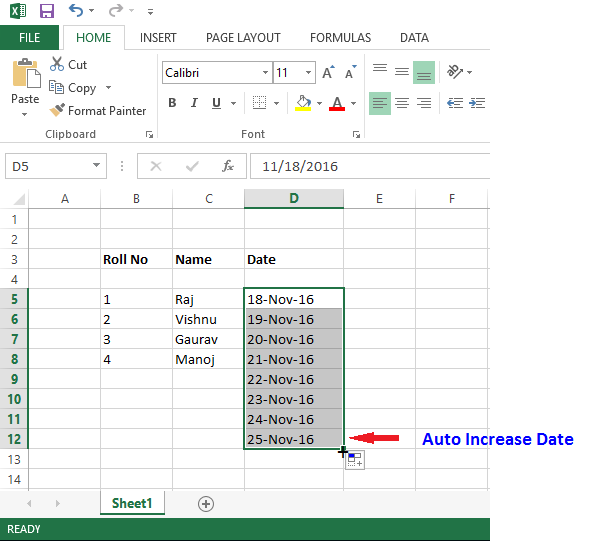 Fill Handle With Formula in Excel
Whenever you apply fill handler with formula, auto apply formula on all cell.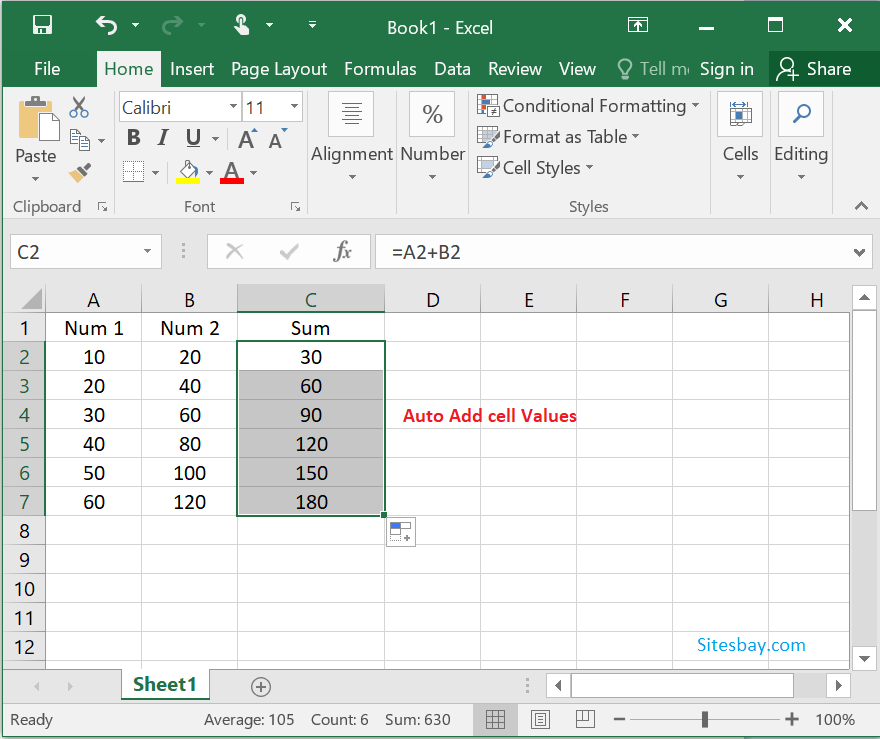 ---
---
Magenet is best Adsense Alternative here we earn $2 for single link, Here we get links ads. Magenet
---