Set Page Margins in Excel
---
---
How to Set Page Margins in Excel
Print margins indicate how much white space MS-Excel 2007/2010/2013/2016 places between the worksheet data and the edge of the page. To set margins in excel navigate to Page Layout, Page Setup, Margins.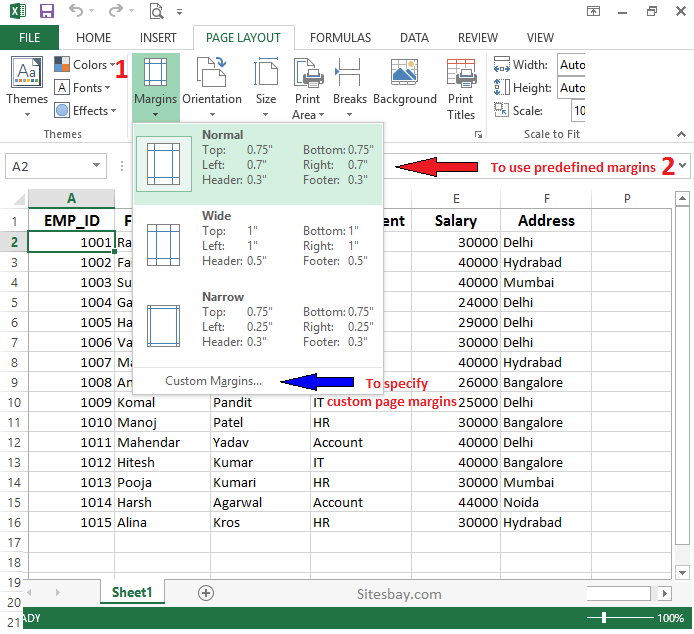 Steps to set page Margins in Excel
Page Layout
Page Setup
Margins
To use predefined margins, click Normal, Wide, or Narrow.
To specify custom page margins, click Custom Margins and then, in the Top, Bottom, Left, and Right boxes, enter the margin sizes that you want.
---
---
Magenet is best Adsense Alternative here we earn $2 for single link, Here we get links ads. Magenet
---