Session Layer of OSI Model
---
---
Session Layer of OSI Model in Computer Network
The Session Layer allows users on different machines to establish active communication sessions between them. In the Open Systems Interconnection (OSI) model, the session layer is the fifth layer, which controls the connections between multiple computers. The session layer tracks the dialogs between computers, which are also called sessions. This layer establishes, controls and ends the sessions between local and remote applications.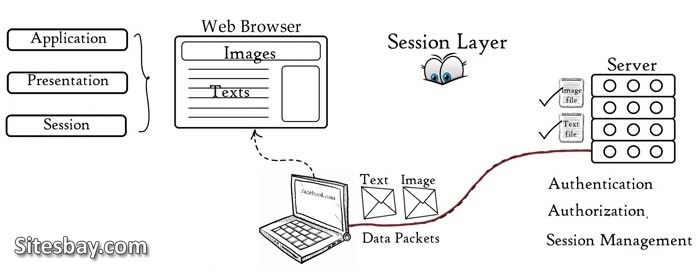 Functions of Session Layer
Dialog Control: Session layer allows two systems to start communication with each other in half-duplex or full-duplex.
Token Management: Session layer prevents two parties from attempting the same critical operation at the same time.
Synchronization: Session layer allows a process to add checkpoints which are considered as synchronization points into stream of data. It adds synchronization points or checkpoints in data streams for long communications. This ensures that data streams up to the checkpoints are successfully received and acknowledged. In case of any failures, only the streams after the checkpoints have to be re-transmitted.
Map the session address to the shipping address.
Select the required transport quality of service(QOS) parameters .
Negotiate the session parameters.
Identify each session connection.
Transmit limited transparent user data.
Data transfer phase.
Design Issues with Session Layer
Management of dialog control.
It allows machines to make sessions between them seamlessly.
Token management and Synchronization, such services also provided by the session layer.
Provide quality and intensified services to the user.
---
---
Magenet is best Adsense Alternative here we earn $2 for single link, Here we get links ads. Magenet