What is Hub
---
---
What is Hub
A hub is a physical layer networking device which is used to connect multiple devices in a network. They are generally used to connect computers in a LAN. A hub is the least expensive, least intelligent, and least complicated of the switch and router. Its job is very simple: anything that comes in one port is sent out to the others.
A hub, also called a network hub, is a common connection point for devices in a network. Hubs are devices commonly used to connect segments of a LAN. The hub contains multiple ports. When a packet arrives at one port, it is copied to the other ports so that all segments of the LAN can see all packets.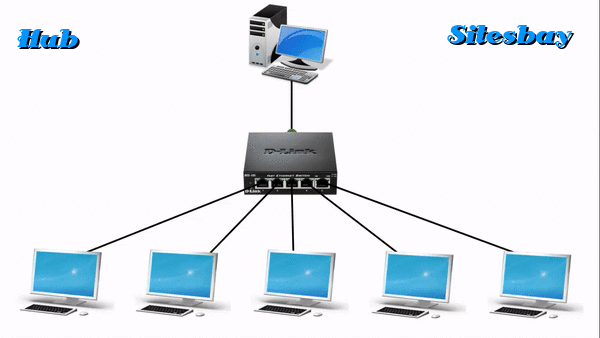 If a message1 comes in destined for computer "A", that message is sent out to all the other ports, regardless of which computer "A" is.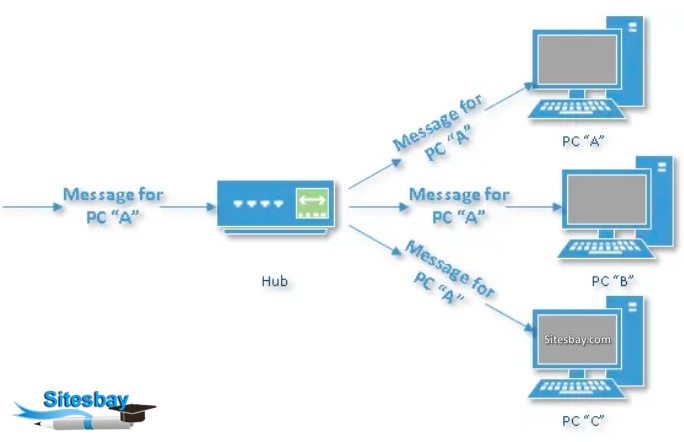 When computer "A" responds, its response also goes out to every other port on the hub.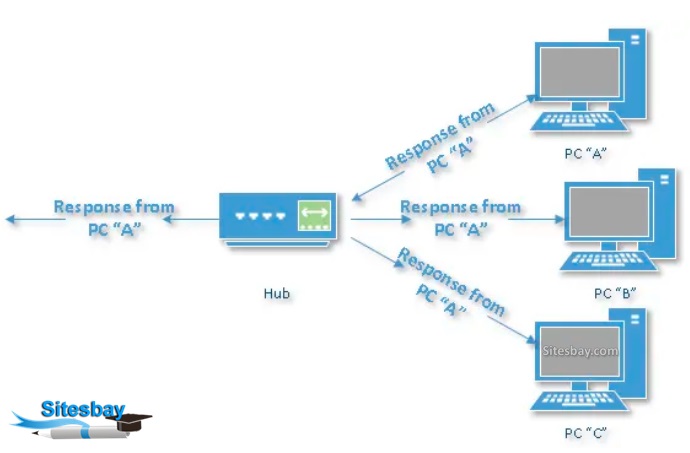 Important Point About Hub
HUB work on Physical Layer of OSI Model
HUB is Broadcast Device
Hus is use to connect device in the same network
Hub sends data in the form of binary bits
Hub only works in half duplex
Only one device can send data at a time
Hub does not store any mac address or IP Address
Do hubs have an IP address?
No. A hub is a basic (dumb device) and has no need for an IP address.
---
---
Magenet is best Adsense Alternative here we earn $2 for single link, Here we get links ads. Magenet