What is Router
---
---
What is Router
A router is hardware device designed to receive, analyze and move incoming packets to another network. It may also be used to convert the packets to another network interface, drop them, and perform other actions relating to a network.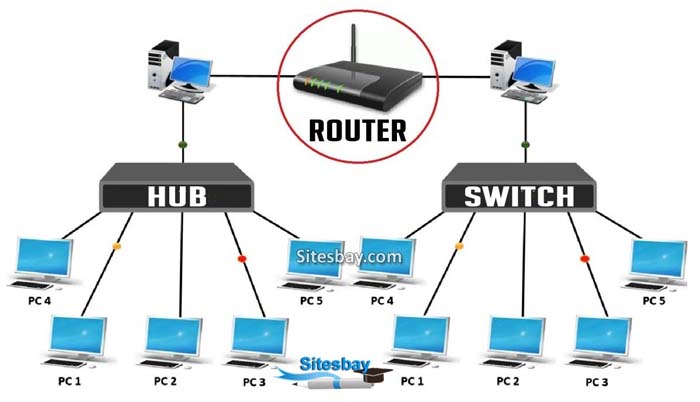 The router is a physical or virtual internetworking device that is designed to receive, analyze, and forward data packets between computer networks.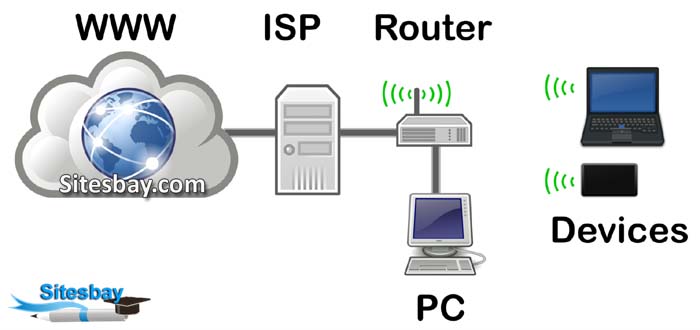 Routers are used to connect networks together
Route packets of data from one network to another
Cisco became the de facto standard of routers because of their high-quality router products
Routers, by default, break up a broadcast domain
Important Point About Router
Router work on Network Layer of OSI Model
Router is a routing device use to create route for transmitting data packets
Router is use to connect two or more different network
Router sends data in the form packets
It works in full duplex
Multiple devices can send data at the same time
Router stores IP address
Types of Router
Broadband Routers: Broadband routers can do different types of things. Broadband routers can be used to connect computers or to connect to the Internet.
Wireless (Wi-Fi) Routers: Wireless routers create a wireless signal in your home or office. So, any PC within range of Wireless routers can connect it and use your Internet.
Core router:A core router is a router in a computer network that routes data within a network, but not between networks.
Edge Router: This type of router is placed at the edge of the ISP network, that is normally configured to external protocol like BGP (Border gateway protocol) to another BGP of other ISP or large organization.A router that resides within the middle or backbone of the LAN network rather than at its periphery. In some instances, a core router provides a stepdown backbone, interconnecting the distribution routers from multiple building of a campus (LAN), or Large Enterprise Location (WAN). They tend to be optimized for a high bandwidth.
Virtual router: A virtual router is a backup router used in a VRRP setup.
How Routers Work
Routers connect a modem—like a fiber, cable, or DSL modem—to other devices to allow communication between those devices and the internet. Most routers, even wireless routers, usually feature several network ports to connect numerous devices to the internet simultaneously.
A router typically connects physically, via a network cable, to the modem via the internet or WAN port and then physically, again via a network cable, to the network interface card in whatever wired network devices you may have. A wireless router can connect via various wireless standards to devices that also support the particular standard used.
Routers are like small computers, so there's a CPU and memory to deal with incoming and outgoing data. Different software, such as DD-WRT, can be loaded on the router much like an operating system on a computer.
A router operates on the Network layer (layer 3) of the OSI model, and uses routing tables to understand where traffic is coming from and where it should go.
---
---
Magenet is best Adsense Alternative here we earn $2 for single link, Here we get links ads. Magenet