Check url Cache
---
---
Check Your url Cached by Google
When you make any link of your website on other website, its increase seo of your website. But these links are not beneficial for your website until that url not cache by google or other search engine. Here i will show you how to check your url is cache by search engine or not.
There are two way to check your url cache or not by search engine.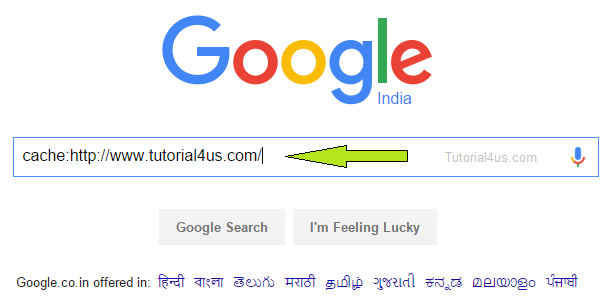 Direct copy your url and search on any search engine.
Use cache:your_url method, this way show detail about your link cache like last url Cached date.
Example

cache:https://www.facebook.com/Tutorial4us/posts/1016096631804228

If your url is cached by google it show detail otherwise show 404 error.
You can also ues online tools to check your url.
---
---
Magenet is best Adsense Alternative here we earn $2 for single link, Here we get links ads. Magenet