Best place to put keyword
---
---
Best place to put keyword
Where your keywords are placed on a page is very important. For example, in most search engines, placing the keywords in the Title of the page or in the Heading tags will give it more relevancy. On some search engines, placing keywords in the link text, the part that is underlined on the screen in a browser, can add more relevancy to those words.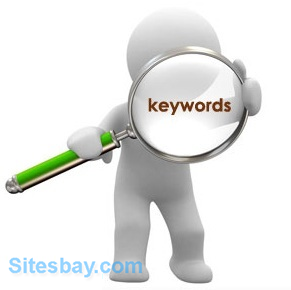 Top place to put keyword
Keywords in the <title> </title>tag(s).
Keywords in the <meta name="description">
Keywords in the <meta name="keyword">
Keywords in <h1> or other headline tags.
Keywords in the <a href="http://yourcompany.com">keywords</a> link tags.
Keywords in the body copy.
Keywords in alt tags.
Keywords in <!-- insert comments here> comments tags.
Keywords contained in the URL or site address, e.g., http://www.keyword.com/keywordkeyword.htm.
Title tags
Use to define title for the page that will be displayed in the titlebar of the web browser while accessing the page. It must be inside of <head> </head> tag. Title tag is the best place for the place your keyword.
Several points to well optimizing title tag.
A title tag should must be 50 to 60 character
Put your most important keyword.
Avoid duplicate contents to put as a keyword
H1 Tag
H1 tag is a most important place to put you keyword. You can use multiple time H1 tag, Search engines never penalized for this.
meta tag
Meta tag is also a good place for put your keyword. Meta tag must be use within <head></head> tag.
Example

<meta name="description" content="Online tutorial for html" />

Example

<meta name="Keyword" content="html" />

Image Name and alt tag
Images some time fetch valuable traffics to your websites. Important points for use Image name and alt tag. First sure your image name is logically or readable name with keyword. for example java-tutorial.png is better than photo0054.png. Search engines never read your images so you need to give title and alt attribute for images. whenever images are not show then alt attribute show name of images. Always put keyword at the place of alt attribute.
---
---
Magenet is best Adsense Alternative here we earn $2 for single link, Here we get links ads. Magenet