Reasons for Google penalized websites
---
---
Reasons for Google penalized websites
Google penalty is a general term which refers to a negative impact on a websites search ranking based on update Google's search algorithms.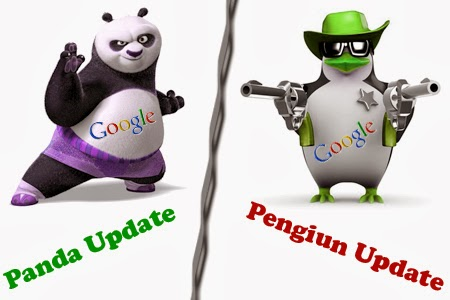 Mostly Google penalize through two algorithms Google panda and Google Penguin, these two are decrease your page rank whenever you avoid Webmaster tool policies.
Reasons for Google penalized
Number of Advertisement
Avoid to display a number of Advertisement on a single page, Google Adsense also hate this, Adsense also provides only 3 ads and 4 banners on a single page. So if you are using more ads on a page panda penalize your websites.
Black-Hat SEO Technique
Black-Hat SEO mean using wrong means to get high rank in search engine, generally black-hats SEO techniques mean breaks search engine rules and regulations, Black-Hat SEO comprise keyword stuffing, unseen text (make text color and background color same ) and doorway pages. This technique is wrong and illegal.
Buying links
Use always true back links because Google hate to buy back links.
Duplicate content
Google spider always follow new contents, If your are cope contents from other sites and paste on your sites then Search engine easily identify this. Google also penalized for this.
Footer links
On Most of the websites in Footer place designers name and there company name, These all things are not good for sites or blog.
Broken external links
oogle perfect take care of all visitors if any broken links on your sites then visitors suffer from some problems so Need time to time check your links if any likes are broken then immediately recover this broken links. A lot of other reasons for penalized websites by Google which are listed below
Internal 404 error
Overusing H1 tags
Links from sites in another language
Keyword stuffed content
Missing sitemap data
Hidden links
Scraped content
Hidden content
Anchor text overuse
Neglecting hreflang
Website timing out or down
Keyword domains.
Rented links.
Using blog networks.
Affiliate links all over the place.
Site-wide links.
Overusing meta keywords.
Slow speeds.
Spun content.
Comment spam.
Black hat SEO advice
Hacked content.
Speedy link building.
Spam reports.
Forum linking.
Hiding your sponsors.
Robots.txt flaws.
Links to suspicious sites.
Landing pages.
Over-optimization.
Advertorials.
Too many outbound links.
Redirection.
Error codes.
Duplicate metadata.
Malicious backlinks.
Targeted keywords.
Smuggled links.
Poor mobile websites.
Few outbound links.
Domain has a bad rep.
Content theft.
Prominent ads.
Using a content farm.
Beware of quick fixes.
---
---
Magenet is best Adsense Alternative here we earn $2 for single link, Here we get links ads. Magenet